Items tagged with: peer

[url=http://korben.info/wp-content/uploads/2015/09/eronet-650x200.png]zobrazit v plné velikosti
[/url]
---
---
" #Decentralization is the idea of the #internet! Each computer, each node is - or last should be - equal. This ist the Basic idea of independence, full control over your data and no control through others. Sharing this data makes it even more robust against #censorship, failures and #takedown. To establish such a net of #freedom we need more and better decentralized software. I think #ZeroNet could be another building block of that idea of a free internet! http://zeronet.io/ #freedata "
---
---
---
To comment on blogs and rate comments, create your ZeroId
http://127.0.0.1:43110/zeroid.bit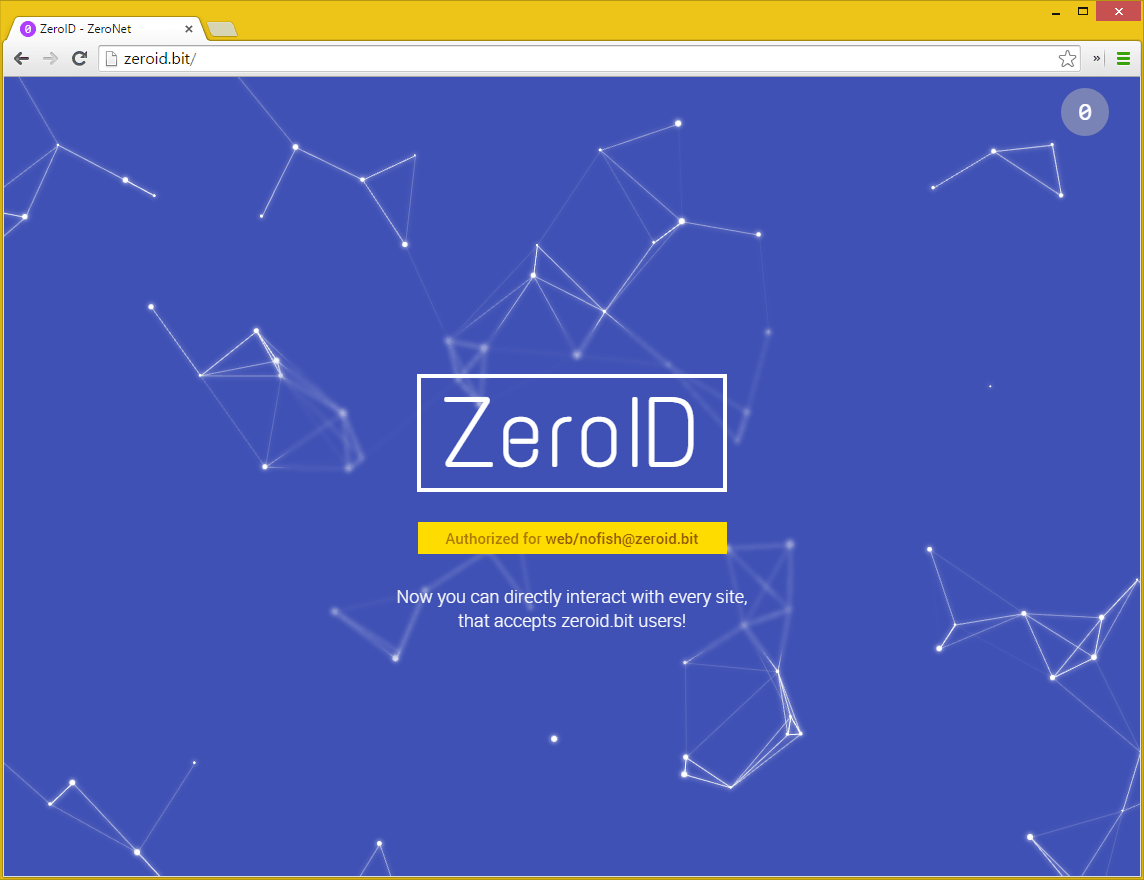 ---
We believe in #open, #free, and #uncensored network and communication.
No single point of failure, Always accessible : Site remains online so long as at least 1 peer serving it.
No #hosting costs : Sites are served by visitors.
Impossible to shut down, #Uncensored : It's nowhere because it's everywhere.
Fast and works offline : You can access the site even if your internet is unavailable.

---
---
twitter. com/HelloZeroNet/status/640290414998777860
---
---
---
zobrazit v plné velikosti
---
zobrazit v plné velikosti
---
#
P2P
#
ZeroNet
#
Internet
#
decentralized
#
Decentralization
#
node
#
peer
#
site
#
blog
#
ZeroId
#
Forum
#
Blog
#
blockchain
#
cryptography
#
opensource
#
NameCoin
#
Python
#
BitTorrent
#
Bitcoin
#
HMTL5
#
NameCoinDNS
#
PythonLanguage
#
BitTorrentNetwork
#
BitcoinCryptography
What is our future?
In distributed systems, where there is no overt hierarchy, power is a function of design.
Peer Governance and Democracy tends toward a stakeholder model, with active participants directing decisions, but also incorporating an auto-immune system to prevent the private appropriation of power.
People all over the planet are using the interconnection afforded by technology to forge a new society – a society built from the ground up, rather than governed from the top down.
We are realising the failures of democracy, and forging our own systems of fairness.
We are starting to distrust the mass media.
We are growing tired of our governments.
We are losing interest in state led education, instead choosing to learn based on what inspires us, because we no longer need the authorities to provide for us.
http://socialrebirth.org/the-future-is-peer-to-peer
#
future
#
distributed
#
systems
#
distributedsystems
#
hierarchy
#
power
#
function
#
design
#
peer
#
governance
#
democracy
#
tends
#
stakeholder
#
model
#
stakeholdermodel
#
active
#
participants
#
directing
#
decisions
#
incorporating
#
auto-immune
#
system
#
auto-immunesystem
#
prevent
#
private
#
appropriation
#
power
#
people
#
planet
#
interconnection
#
technology
#
forge
#
new
#
society
#
newsociety
#
built
#
ground
#
up
#
groundup
#
governed
#
top
#
down
#
topdown
#
realising
#
failures
#
fail
#
bankialism
#
banksters
#
democracy
#
forging
#
crime
#
globalcrime
#
systems
#
fairness
#
starting
#
distrust
#
mass
#
media
#
massmedia
#
growing
#
tired
#
corporatemedia
#
governments
#
losing
#
interest
#
state
#
education
#
choosing
#
inspires
#
us
#
inspiresus
#
longer
#
need
#
authorities
#911 #
scam
#
provide