.
The Greek crisis will flare up again. And why should it not?
With ongoing austerity and low demand, Greece was never going to manage any sort of growth or budget surplus.
Greece
has ceased to make headlines. (...) there were fears that a crisis that had been steadily becoming more acute in the first half of 2015 could result in the single currency splintering.
That threat was removed by a deal that involved a humiliating climbdown by the Syriza-led government. Greece received
a bailout, but with harsh conditions attached
.
There were three obvious problems with that 2015 deal, which secured Greece its third bailout in five years. The first was that the new dose of austerity would make it more difficult for Greece to emerge from a slump just as severe as that which gripped the US in the 1930s. The second was that Greece's creditors were making unrealistic assumptions for growth and deficit reduction. The third was that sooner or later the Greek crisis would flare up again. It was a case of when, not if. (...)
All that said, though, the first two predictions have come true. By last summer, Greece had suffered a five-year slump that was on a par with the damage caused to the US economy in the Great Depression. Yet the country's creditors thought it was a good idea to suck even more demand out of the economy through spending cuts and tax increases. (...)
Unfortunately, lessons have not been learned. The 2015 bailout package assumes that Greece will run a budget surplus, once debt interest payments are excluded, of 3.5% of GDP year in and year out. The IMF, which now has a more realistic assessment of Greece than the commission or the ECB, says few countries have managed to sustain budget surpluses of this size, and that Greece could do so only by further cutting wages and pensions. The IMF also thinks "it is no longer tenable" to imagine that Greece can move from having one of the eurozone's weakest productivity growth rates to the highest.
The IMF says
that without debt relief
, Greece's debt could hit 250% of GDP by the middle of the century. Germany would prefer those discussions to be delayed until after its election in autumn next year. But the chances are that Greece will be back in the headlines before then.
Full article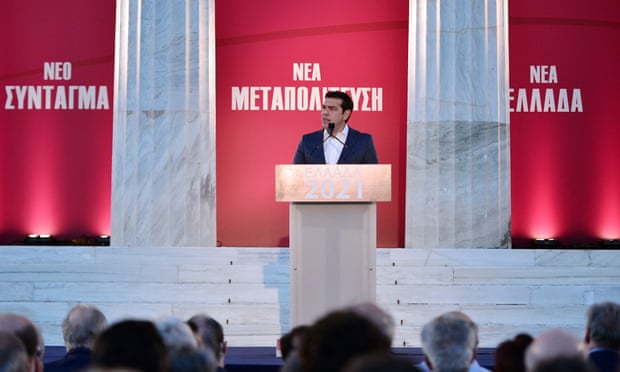 Tags: #
greece
#
crisis
#
imf
#
ecb
#
debt
#
debt relief
#
growth
#
budget
#
euro
#
euro zone
#
eu
#
european union
#
troika
#
banks
#
dijsselbloem