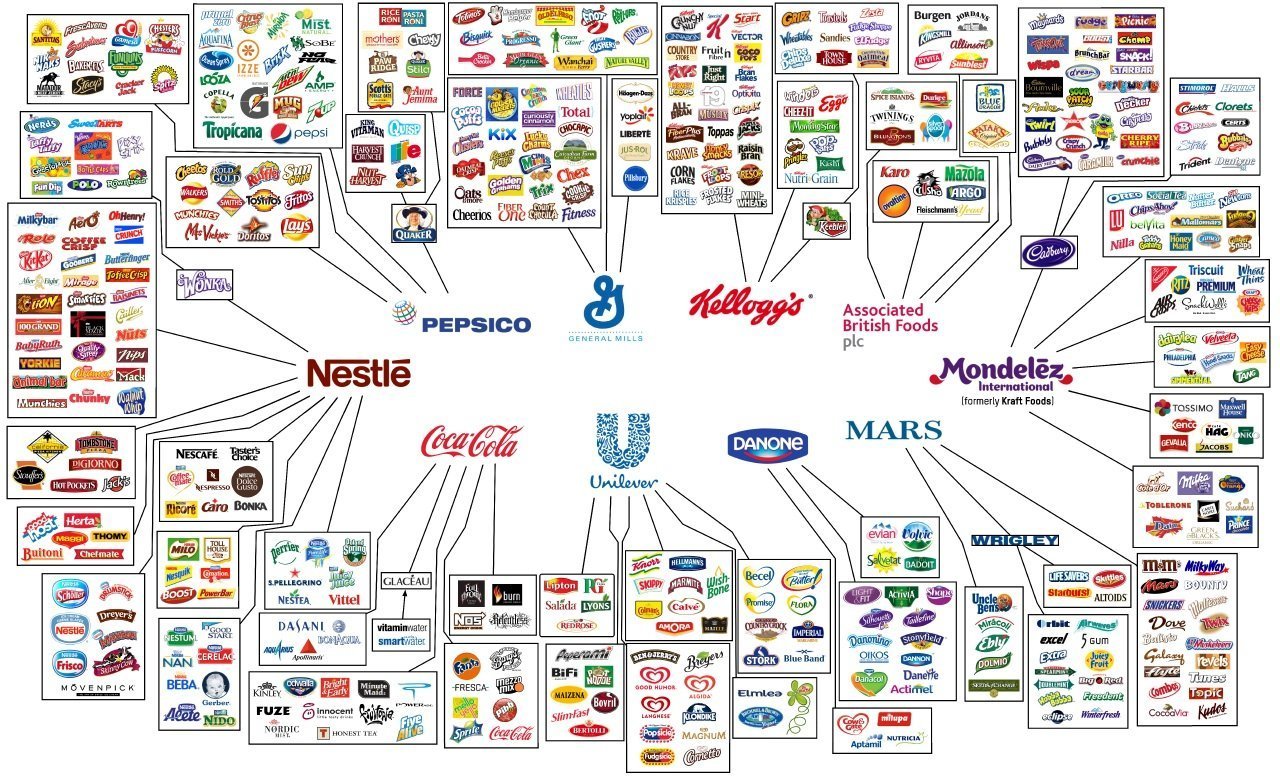 zobrazit v plné velikosti
This Infographic Shows How Only 10 Companies Own All The World's Brands
In order to visually elucidate that point, Oxfam International created a comprehensive infographic that reveals the extensive reach of the "Big 10" food and beverage companies.
Obviously, the horrors extend far beyond our own shattered daydreams.
Massive corporations squash entrepreneurial diversity
and make it nearly impossible for startups and small businesses to compete.
According to Oxfam's report, "The world's largest food and beverage companies have a lot of power – but you have more. And because they're not using theirs enough to help poor communities or the planet, you can use yours to change the way they do business."
https://www.good.is/articles/major-brands-infographic
#
CapitalismMustGo
#
capitalism
#
food
#
Oxfam
#
Pepsi
#
Pepsico
#
GeneralMills
#
kelloggs
#
Coke
#
Unilever
#
mars
#
CocoCola
#
greed
#
corruption
#
corporations
#
PeopleNotProfits
#
poverty
#
Mondelez
#
Kraft
#
Coca-Cola
#
Nestlé
#
P&amp
;G #
Johnson&amp
;Johnson #
Danone
#
markets
#
junk
#
JunkFoods
#
GM
#
food
#
monsanto
#
ClimateChange
#
GlobalWarming
#
healthcare
#
disease
#
illness
#
sickness
#
health
#
cancer
#
CorporateGreed